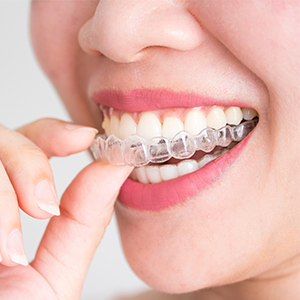 Crooked teeth and a bad bite can cause several problems to your mouth, including decay, bone loss, gum disease, abnormal tooth wear, jaw pain, and most noticeably, bad esthetics.
Invisalign® techniques and appliances can straighten teeth without wires and brackets. You can achieve the powerful smile you desire and gain good dental health in the process.
During your examination, we can determine the best possible approach for correcting your teeth and if Invisalign® will work for you.
Ask your dentist about it or Invisalign® site for even more information: