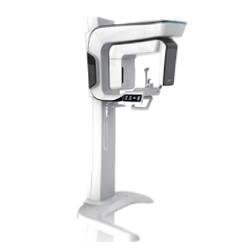 CBCT Technology
Our practice utilizes state-of-the-art, small volume cone-beam CT (computed tomography) technology that provides highly accurate, 3-D radiographic images for the diagnosis, planning and treatment of endodontic disease. This allows three-dimensional visualization of teeth, bone, sinuses and surrounding structures with minimal radiation to the patient, enabling a level of anatomical accuracy and patient care not possible with 2-D technologies (regular dental x-rays). With the addition of Vatech's CBCT technology to our office, our practice is committed to providing innovative, high-quality, patient care.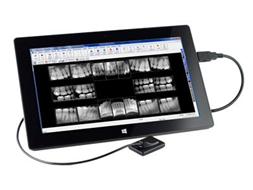 Digital Dental X-rays
Digital radiography uses a TINY sensor placed in the mouth acts like a miniature VCR camera with an x-ray sensitive chip, exposing you to much less radiation exposure than with traditional x-ray techniques.
The resulting highly detailed image of your mouth is almost instantaneously translated onto our computer screen, carrying with it all the conveniences of other digitized /images. We can rotate it, magnify it, adjust it for contrast, and even color-code it for educational purposes. Because it helps our patients clearly understand the root issues behind their dental health, we're able to work together to determine the very best treatment options for each case.
Intraoral Photography
This wonderful technology allows you to relax in your chair while simultaneously observing real-time pictures of the inside of your mouth magnified beyond normal size on an adjacent computer monitor! Not only does this make it simple to see and understand what the doctor is telling you, but it also makes it simple for us to keep incredibly accurate records, from one visit to the next.