Maribel
Hey! My name is Maribel Gamez! I was born and raised in Texas. After high school, I did not know what path I wanted to take, but knew I had a passion for the dental field. I was always taking care of my teeth because I knew that was the first thing people see. I ended up in San Diego, where I worked in a dental office and my love for dentistry grew. I learned many things about oral hygiene, a healthy smile and how it influences our overall health. I was able to grow my experience in the financial part of dental care, and how insurance plans and other financial options worked, and I knew that this was how I wanted to help patients. I loved being able to work close to patients and advise them with financial options that will help them achieve the healthy smile they want.
I missed Texas and being close to my family and decided to make the move back home. I knew I wanted to continue to grow in the dental field and be a part of an office that was new and innovative with the latest technology for patient care, and this is exactly what I found at Empower Dental! I have genuinely enjoyed being a part of the Empower Dental team. The quality of care that is offered to patients by Dr. Jackson is beyond any dental office. I get to make a connection with the patients every day, whether it be explaining their insurance benefits, scheduling, and so on. I always make sure they know that at Empower Dental we will use top of the line products and the latest technology to help improve their smile!
Outside of the office, I enjoy spending time with my husband and family. I loved walks on the beach back in San Diego, but now walks by a lake will do. I, also, enjoy taking pictures and trying new foods.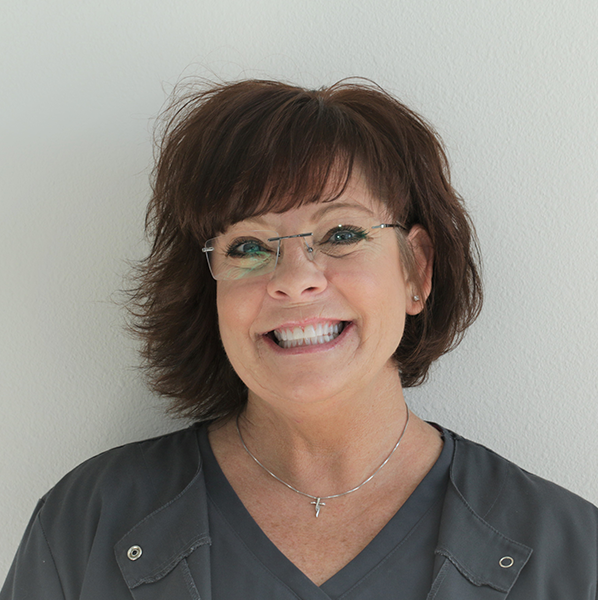 Kim
Hello! I'm Kim Vostrez. Back in 1995 (I think I was 10 ?) a doctor by the name of Dr. Bauer in Nebraska took a chance on me and gave me an opportunity to be a dental assistant for him and I have been a Registered Dental Assistant ever since! There are so many things to love about dentistry, and helping patients have healthy and beautiful smiles is something that I love being a part of every day.
In 2007, my husband's job brought us to the DFW area and we fell in love with Texas immediately. As a native Nebraskan, the winters in Texas had a lot do with our loving it here, but I'm also a life-long Dallas Cowboys fan so that helps too! After 14 years, Texas is "home" and we consider ourselves "Texans" now!
When I am not being a "tooth geek", I enjoy spending time with my husband Brian, our son Jason and his family, and my dad Gailyn – who has also moved to Texas. I also love watching and attending football games and crafts at home.